Welcome to The Mason Area Historical Society Website!
The members of the MAHS thank you and appreciate your interest in our local history.
Mason, MI - Established in 1836
Mason became the county seat of Ingham County in 1840. Michigan is the only state in the country where the state capital is not also the county seat.
Mason, MI - Incorporated as a Village in 1865 - Incorporated as a City in 1875
The Mason Area Historical Museum at 200 E. Oak Street
is open on Saturday afternoons from 1 PM to 3 PM.
Other days and times may be available by advance appointment.
E-mail masonmuseum1865@gmail.com
or call 517-676-5974 during open hours to arrange.
--------------------------------------------------------------
Mason Area Historical Museum
Mason Area Historical Society's
GENERAL MEETINGS AND SPEAKERS
are held monthly from March through November
Click on the Meetings and Events tab on the left menu bar!
Most programs take place in the 90-seat Virginia Schlichter Auditorium
inside our main museum at 200 E. Oak St. in Mason.
There is no cost for admission to the museum or to our monthly speaker programs, but please keep in mind we are a
non-profit that relies on your donations to remain in operation.
While here, take a look at our many Mason history-related publications available.
Below is a listing of upcoming MAHS meetings and programs:
Saturday, October 7th, MAHS Home Tour — our long-running fundraising tour (since 1976) - sponsored by Dart Bank
Thursday, October 12th, 7 PM – Ted O'Dell -- Early Mid-Michigan Auto Manufacturers
Wednesday, November 15th, 7 PM – ARRA – "Rosie the Riveter" - sponsored by a Friend of MAHS in memory of Mary Hagan
Saturday, October 7
MAHS HOME TOUR - A Mason Tradition Since 1976
10:00 am to 4:00 pm - Start at 200 E. Oak St., Mason, MI 48854
Bring your family and friends for a great
t
our of lovely Mason area homes.
Advance tickets are on sale at Bestsellers, Ware's, and Maple Street Mall.
Tickets on the "day of" at the Museum.
$15 per person donation supports all MAHS operations!
MASON AREA HOME TOUR IS SATURDAY, OCTOBER 7
Every other year, the Mason Area Historical Society hosts a Home Tour. This year's tour features six residential properties in the Mason area. The tour will be on Saturday, October 7, 2023, from 10:00 a.m. to 4:00 p.m. Tickets are $15 per person and may be purchased in advance in downtown Mason at Ware's Pharmacy, Bestsellers Bookstore, and Maple Street Mall. Tickets will also be available on the day of the tour at the Museum which is at 200 E. Oak Street and open from 10:00 a.m. to 3:00 p.m. that day.
"Many people start their tour at the Mason Area Historical Museum anyway," says Doug Klein, secretary of the Society. "Not only can people purchase their tickets there, the building also was originally the town home of John Rayner, a prominent Mason citizen of the nineteenth century. So, it could be considered the seventh home on the tour because you'll discover how the building has changed over the decades from a home to a church to a museum."
While the tour's exact locations and more details are only found on the ticket/brochure, here are a few of the highlights of the homes and buildings that will be featured:
-- Our first home is a beautiful way to begin your Home Tour. It is a wonderfully updated home that keeps its original charm. During renovations, a newspaper dated 1885 was found in the walls, so the house was probably built in the late 1800's. A large addition was built in 1910. This home sets the tone for the rest of the tour.
-- Believed to have been built about 1870, the next home is now occupied by its eighth family. A 1984 picture is evidence that the house has been highly renovated inside and out, yet it retains its original character. The once-attached garage was transformed into an indoor space by previous owners. Most recently the current owners have replaced the kitchen, doors, and windows, applied gallons of paint, added a new HVAC system, and overall made it their own. This home has had a variety of occupants through past decades, including a German immigrant, a saloon keeper, a former mayor and attorney, a local ambassador, and a family of five who lived there for 30 years.
-- With the original plot deeded to Charles Noble in 1840, this next home was believed to be built in 1914. Prior to the construction of the home, noteworthy landowners included Charles Noble (founder of Mason), Orlando M. Barnes (prominent lawyer and Mayor of Lansing), and the First Presbyterian Church of Mason. The design is an American Foursquare, known for its Craftsman-style woodwork and simple boxy layout that stands two-and-one-half stories high. Both the main house and the carriage house structures today stand in nearly their original forms. Oak floors, cabinetry, and trim remain untouched.
The foyer is adorned by large wooden columns. There are three large porches including a second-story porch that, when built, was used as a sleeping porch. Other unique features include two sets of large oak pocket doors, a butler's pantry, nine-foot ceilings, horsehair plaster walls, and a third-story billiard room. Original woodwork, floors, and features remain -- with updated mid-century and contemporary finishes.
-- The next house first appears on an 1874 plat map. It was built by Charles C. (C.C.) Marsh, one of the county's premier farmers and hostlers. With the addition of an enclosed mudroom, the house maintains its original footprint, oak flooring, millwork, cast iron coal fireplace, and many fixtures throughout. Though the home has been upgraded for modern livability, the changes have been modest. Radiators and wallpapers from the late 19th and early 20th centuries warm the home -- both in feel and in spirit -- and all major furnishings are period-appropriate.
-- A lovely Victorian home is next and was built in 1885 when wood was inexpensive. The front porch is painted in the colors common to the era. The exterior of the house is painted in Kennebunkport green. The front door is made from a solid slab of #1 grade white pine, with a unique doorbell. The woodwork in the house is the original oak trim. The light fixture in the foyer was added around 1930 when electricity was installed. The first bathroom in the house was under the stairs, the frosted window installed at that time is still there. The walls are the 1885 horsehair reinforced plaster. It is believed that the house next door was the servant's quarters, as the original owners were prosperous.
-- The final tour house was built in 1900. Beautiful solid wood columns and posts throughout are all original, while the maple-built kitchen cabinets and tin ceilings were renovated to perfectly fit the feel of the house. At the entrance, check out the stained glass and original woodwork. There are also a few other treasures left by the original owners.
All proceeds from this event benefit the Mason Area Historical Museum and the Pink School Museum, which are both maintained by the Mason Area Historical Society, with the support of dedicated volunteers and the community. The main Museum and Pink School will be open with free admission during this event.
Mason Area Historical Society publications and memberships will also be available. For more information. Go to the masonmuseum.org website, their Mason Area Historical Society Facebook page, e-mail masonmuseum1865@gmail.com or call Doug Klein at (517) 775-8601.
---------------------------------------------------------------------------------------------------------------------------------
Click below to visit our Mason Area Historical Society Square website
to purchase books, make donations, and
become a member using your credit or debit card.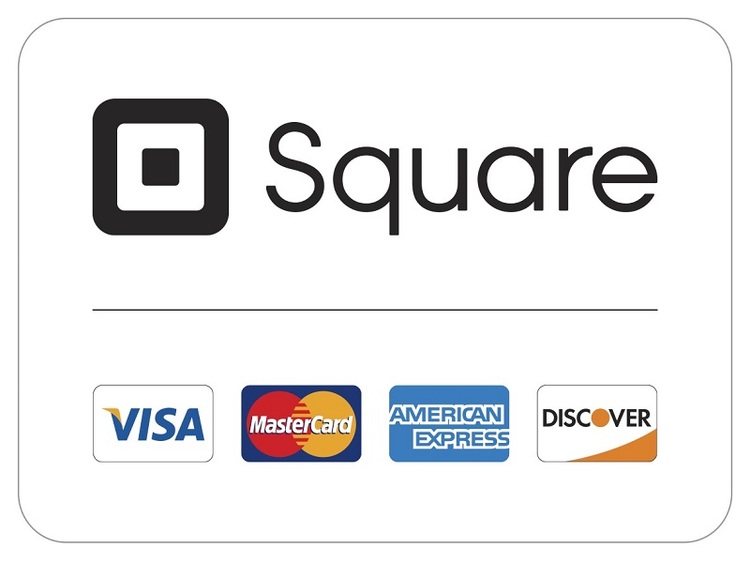 You can also send a check for a donation, publication, or member dues.
Please make check payable to MAHS and send to:
Mason Area Historical Society
OUR PURPOSE: TO COLLECT, PRESERVE
AND TELL THE STORIES OF MASON'S HISTORY
The Mason Area Historical Society (MAHS) is a group of volunteers organized as a 501c3 nonprofit and supported by membership dues, fundraisers, and donations.
Contributions go directly to programs, exhibits, communication, and facilities upkeep needed to preserve and maintain Mason's local area history.
All financial contributions are tax-deductible.
Please consider donating to allow our many programs and events
to continue to be offered in the future!
MAHS appreciates your consideration.
Make sure to like us on Facebook!!
A Virtual Experience with our "Mason by the Sycamore" Video:
or copy and paste into browser, via Doug Klein / youtube
Mason Area Historical Society Newsletter
Link To the Slate Fall 2023 Issue
A new one is posted every three months!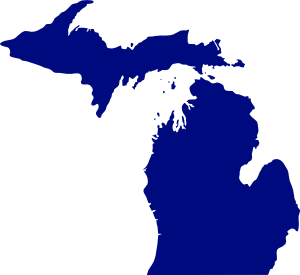 Mason's Latitude and Longitude Coordinates:
42.579205, -84.443581

Looking for local Mason MI History?
Looking for other historical societies? Cemeteries? Genenalogy resources?
Make sure to check out our LINKS section!!
Neelly & Neely - Mason, MI - Ingham County, MI
MAHS publications are great for
personal reading or great gift ideas!!
All proceeds benefit operations for the
Mason Area Historical Museum & Pink School
Feel free to browse our additional books for your entertainment
or gift ideas in our "Publications" tab!
All publications are available at the Mason Historical Museum
Limited publications may be available at our local Mason vendors:
"BLUE STARS IN EVERY WINDOW"
Carolyn Cooper & Shirley Renwick
This was a common sight in so many communities across the USA during WWII.
It was certainly true in Mason.
You will have the opportunity to own a great piece of history in this volume,
full of stories from 300+ veterans and others involved in the war effort.
Members of the Society's Publications Committee have gathered information on Mason during World War II — transcribing veteran interviews, collecting stories and pictures from families, and putting them into this book.
Books are $30.00 each
"Margaret the Mouse and the Pink Schoolhouse"
Story created & written by Jean Bement illustrations by Chris Campbell
Check Out Some Fun Links!!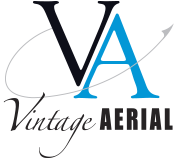 Recognize any of these photos posted on the Vintage Aerial website?
Site Copyright © 2008-2018 Vintage Aerial, Ltd. 2340 Detroit Ave., Maumee, OH 43537 | Phone Support
Mason Area Chamber of Commerce
Upcoming Events Calendar Link:
Mason, Michigan, is the seat of Ingham County government.
The clock tower of the historic Ingham County Courthouse is a beacon in the heart of the community and the Courthouse is the centerpiece of our historic downtown area.
The Mason area is a community of about 16,000 people (8,200 in the City of Mason) and is only minutes south of Lansing, the state capital.
The small town lifestyle and agricultural setting of the Mason area attracts residents and employers who enjoy a buffer from nearby suburban areas.
Quiet and attractive neighborhoods, our Cobblestone Village antiques district, rural charm, affordable homes, a high-quality school system, and convenient, quick access to the Lansing metropolitan area and Michigan State University are just some of the reasons people enjoy living in the Mason area.
Come home to Mason, Michigan -- Hometown U.S.A.
--------------------------------------------------------------------------------------------------------------------------------------------------
MAHS publications are great for personal reading or great gift ideas!!
All proceeds benefit operations for the Mason Area Historical Museum & Pink School
CADL *
FRIENDS OF THE LIBRARY
Mason Branch Library

145 W Ash St
Mason, Michigan 48854 (517) 676-9088
Come and check out the Book Worm Heaven!!!
Book Worm Heaven is a great used book store located upstairs at CADL Mason.
Come in to peruse thousands of books donated by members of the community.
Questions or requests outside of open hours may be directed to masonmuseum1865@gmail.com by e-mail.
Doug Klein may be reached at (517) 775-8601.