The Mason Area Historical Museum at 200 E. Oak Street is open on Saturday afternoons only from 1 PM to 3 PM. Other days and times may be available by advance appointment.
Call Mary Hagan at (517) 676-5314 to arrange.
CURRENT MUSEUM PROCEDURES
BASED ON STATE COVID-19 GUIDELINES:
As of June 1. 2021, indoor capacity l;limits are set at 50%, allowing indoor activities at our museum to move closer to normalcy.
Throughout the month of June 2021, people who are not yet fully immunized or vaccinated will still be required to mask up while indoors.
As of July 1st, the state will no longer limit capacity indoors or outdoors. After July 1, 2021, masking mandates are lifted, although masking for those not immunized or vaccinated is still encouraged, especially at the Pink School.
SOCIAL DISTANCING BETWEEN GROUPS IS STILL ENCOURAGED IN THE MUSEUM
------------------------------------------------------------------
The Mason Area Historical Society held a hybrid general meeting and a presentation on the

Mason-Dansville Rural Electrification Project of 1927 with Carolyn Cooper on Thursday, April

8

, 2021, at 7:00 p.m. in person and via Zoom. This is

a recording of that meeting:
The Mason Area Historical Society held a virtual general meeting and a presentation on the history of the Mason Post Office with Elaine Ferris on Wednesday, March 10, 2021, at 7:00 p.m. via Zoom. This a recording of that meeting:
Welcome to The Mason Area Historical Society
MAHS PURPOSE: TO COLLECT, PRESERVE
AND TELL THE STORIES OF MASON HISTORY
Make sure to like us on Facebook!!
A Virtual Experience with our "Mason by the Sycamore" Video:
or copy and paste into browser, via Doug Klein / youtube
Mason Area Historical Society Newsletter
Spring 2021 Edition
Winter 2020-2021 Edition
Fall 2020 Edition
Summer 2020 Edition
Mason Historical Museum
Pink School
200 E Oak St, Mason, MI 48854
707 W. Ash Street Mason, MI 48854
Mason Area Historical Society is a non-profit organization
that is dependent upon donations. Please consider donating
to allow programs and events to continue to be offered in the future!
90-Seat Virginia Schlichter Auditorium
Mason Historical Museum
The Pink School
Our First Museum
​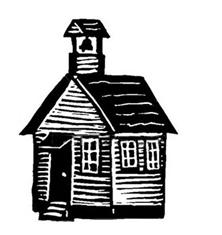 Mason, MI - Established in 1836
Mason became the county seat of
Ingham County
in 1840.
Michigan is the only state in the country where the state capital
is not also the county seat.
Mason, MI - Incorporated as a Village in 1865
Incorporated as a City in 1875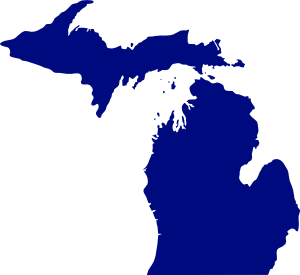 Latitude and longitude coordinates are:
42.579205, -84.443581

Things To Do In Mason & Events
Looking for local Mason MI History?
Looking for other historical societies? Cemeteries? Genenalogy resources?
Make sure to check out our LINKS section!!
Neelly & Neely Mason, MI ingham County MI
he Mason Area Historical Society (MAHS) is a group of volunteers organized
as a 501c3 nonprofit and supported by membership dues, fund-raisers and donations.
All financial contributions are tax deductible.
Donations received are used in preserving and maintaining Mason's local area
history and the upkeep of the museum and Pink School's infrastructure.
MAHS thanks you and appreciates your interest in our local history.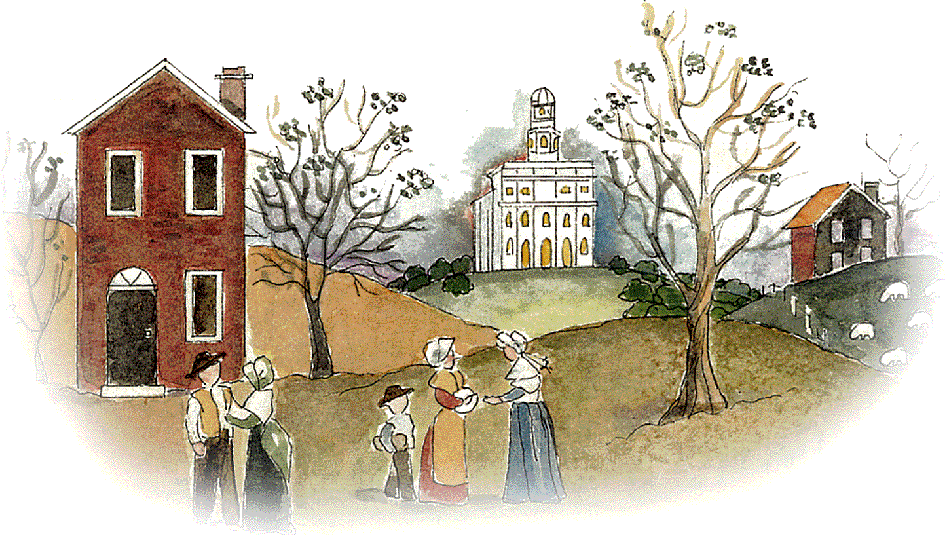 Or if you would like to send a check donation
Please make check payable to:
Mason Area Historical Society PO BOX 44, Mason MI 48854
We appreciate your time and consideration
MAHS publications are great for
personal reading or great gift ideas!!
All proceeds benefit operations for the
Mason Area Historical Museum & Pink School
Feel free to browse our additional books for your entertainment
or gift ideas in our "Publications" tab!
All publications are available at the Mason Historical Museum
Limited publications may be available at our local Mason vendors:
"BLUE STARS IN EVERY WINDOW"
Carolyn Cooper & Shirley Renwick
This was a common sight in so many communities across the USA during WWII.
It was certainly true in Mason.
You will have the opportunity to own a great piece of history in this volume,
full of stories from 300+ veterans and others involved in the war effort.
Members of the society's Publications Committee have been gathering information on Mason during World War II — transcribing veteran interviews, collecting stories and pictures from families, and putting them into a book.
Books are $30.00 each
"Margaret the Mouse and the Pink Schoolhouse"
Story created & written by Jean Bement illustrations by Chris Campbell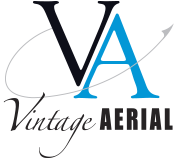 Recognize any of these photos posted on the Vintage Aerial website?
Site Copyright © 2008-2018 Vintage Aerial, Ltd. 2340 Detroit Ave., Maumee, OH 43537 | Phone Support
Mason Area Chamber of Commerce
Upcoming Events Calendar Link:
Mason, Michigan, is the seat of Ingham County government.
The clock tower of the historic Ingham County Courthouse is a beacon in the heart of the community and the Courthouse is the centerpiece of our historic downtown area.
The Mason area is a community of about 16,000 people (8,200 in the City of Mason) and is only minutes south of Lansing, the state capital.
The small town lifestyle and agricultural setting of the Mason area attracts residents and employers who enjoy a buffer from nearby suburban areas.
Quiet and attractive neighborhoods, our Cobblestone Village antiques district, rural charm, affordable homes, a high-quality school system and convenient, quick access to the Lansing metropolitan area and Michigan State University are just some of the reasons people enjoy living in the Mason area.
Come home to Mason, Michigan -- Hometown U.S.A.
MAHS publications are great for personal reading or great gift ideas!!
All proceeds benefit operations for the Mason Area Historical Museum & Pink School
CADL *
FRIENDS OF THE LIBRARY
Mason Branch Library

145 W Ash St
Mason, Michigan 48854 (517) 676-9088
Come and check out the Book Worm Heaven!!!
Book Worm Heaven is a great used book store located upstairs at CADL Mason.
Come in to peruse thousands of books donated by members of the community.
Hours
Monday11 a.m. - 8 p.m.
Tuesday11 a.m. - 8 p.m.
Wednesday11 a.m. - 8 p.m.
Thursday11 a.m. - 8 p.m.
Friday10 a.m. - 6 p.m.
Saturday10 a.m. - 5 p.m.
Sunday
1 - 5 p.m.* *Closed Sundays between Memorial Day and Labor Day