The Mason Area Historical Museum at 200 E. Oak Street
is open on Saturday afternoons from 1 PM to 3 PM.
Other days and times may be available by advance appointment.
E-mail masonmuseum1865@gmail.com
or call 517-676-5974 during open hours
to arrange.
--------------------------------------------------------------
Welcome to The Mason Area Historical Society Website!
The members of the MAHS thank you and appreciate your interest in our local history. Join us!
---------------------------------------------------------------------------------------------------
Join us for an enjoyable program "Albert Hall and the Mason Library" with Carolyn Cooper
ALBERT HALL AND MASON LIBRARY HISTORY IS TIMELY TOPIC FOR NEXT MUSEUM PROGRAM -- The life and times of Albert J. Hall were both remarkably interesting and chock full of unique local history. He started his 67-year banking career in 1887, one year after Farmers Bank opened in downtown Mason, rising from bookkeeper to cashier to president to director. Farmers Bank became known as Mason State Bank in 1962 and is now Commercial Bank.
However, his most lasting contribution to local history is that in the late 1930s, he gave Ingham County the Hall Memorial Library, located at 145 W. Ash Street in downtown Mason. The library is now owned by the City of Mason and operated by Capital Area District Library. After 85 years of continuous operation, the historic building is currently undergoing a major renovation.
On Thursday, June 8, 2023, at 7:00 p.m., historian Carolyn Cooper will present many more details about the interesting story of "Albert Hall and the Mason Library" at a meeting of the Mason Area Historical Society. Carolyn Cooper is a long-time board member of the Society and an award-winning author on local history. The meeting will take place in the Mason Area Historical Museum's Virginia Schlichter Auditorium at 200 E. Oak Street in downtown Mason. The Society will hold a brief business meeting prior to the program. The program and museum admission are both free and open to the public.
Albert Hall was born in 1862 and his parents Robert and Eliza Hall first came to the area in 1850. His father's cabinet shop was located at the current site of the Mason Post Office, and the family lived in a home right across the street at the site of the current library. Albert Hall was only nine months old when his father was killed in the Civil War, leaving behind a wife and four children.
Since Albert Hall had to start working at age eight, he never had a formal education. He was married to Katie Smith in 1883. After her death, he married Ada Rackham Cook. She died in 1936, and it is in her memory that the Mason Library became the Hall Memorial Library two years later. He married for a third time to Minnie Ingalls in 1942. He died at his home on East Oak Street in 1954 at the age of 92.
While attending the program, take time to tour the Museum, which is celebrating its 25th anniversary this year. It is also open on Saturdays from 1:00 p.m. to 3:00 p.m. and by advance appointment. Contact the Mason Area Historical Society at masonmuseum1865@gmail.com by e-mail for arrangements.
Mason Area Historical Museum Celebrates 25 years!
Mason, MICH. (WLNS) – The Mason Area Historical Museum marked 25 years of operations Monday with a ribbon cutting to ring in another year of collecting the area's stories.
Members of the Mason Area Historical Society invited the public to stroll through the former church. Each room is packed with the history of the city and major businesses. They said the building was bought by the historical society from the Christian Science Mason Society and opened in 1998.
Local and state leaders presented proclamations noting the society's work in keeping the building running. Society president, Charlie Herrick, said the building allowed for more space to hold exhibits and presentations.
"I don't think every town in the country of this size would have this kind of facility," he said. "We want to make sure it's the entire Mason area and not just the city represented in the artifacts here and the stories we celebrate." Herrick said he hopes the next 25 years will bring more stories to share through the museum and monthly presentations.
Copyright 2023 Nexstar Media Inc.
Click below to visit our Mason Area Historical Society Square website
to purchase books, make donations, and
become a member using your credit or debit card.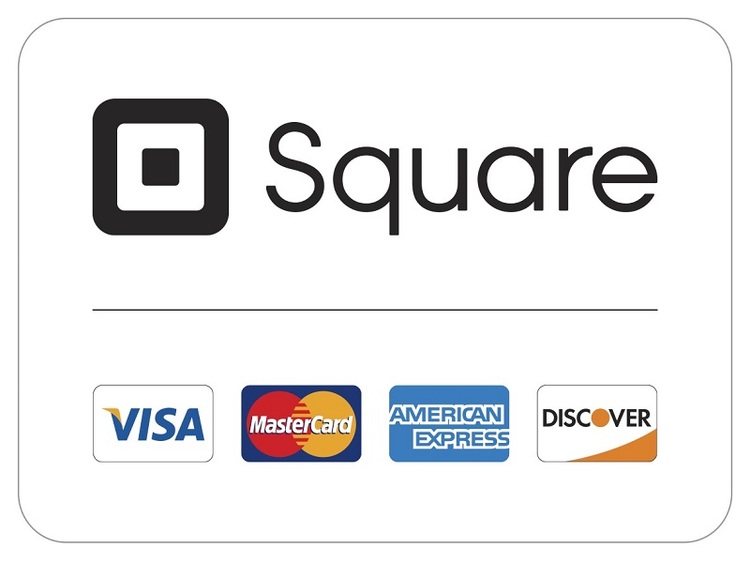 You can also send a check for a donation, publication, or member dues.
Please make check payable to MAHS and send to:
Mason Area Historical Society, PO BOX 44, Mason MI 48854
OUR PURPOSE: TO COLLECT, PRESERVE
AND TELL THE STORIES OF MASON'S HISTORY
The Mason Area Historical Society (MAHS) is a group of volunteers organized as a 501c3 nonprofit and supported by membership dues, fundraisers, and donations. Contributions go directly to programs, exhibits, communication, and facilities upkeep needed to

preserve and maintain Mason's
local
area history.
All financial contributions are tax-deductible.
Please consider donating to allow our many programs and events
to continue to be offered in the future!
MAHS appreciates your consideration.
Mason Area Historical Society's
GENERAL MEETINGS AND SPEAKERS
are held monthly from March through November
Click on the Meetings and Events tab on the left menu bar!
Most programs take place in the 90-seat Virginia Schlichter Auditorium
inside our main museum at 200 E. Oak St. in Mason.
There is no cost for admission to the museum or to our monthly speaker programs, but please keep in mind we are a
non-profit that relies on your donations to remain in operation.
While here, take a look at our many Mason history-related publications available.
Below is a listing of upcoming MAHS meetings and programs:
Thursday, June 8th, 7 PM – Carolyn Cooper – "Albert Hall and the Mason Library"
Wednesday, July 5th, 7 PM – Loren and Scott Shattuck – "Photos of Old Mason"
Tuesday, August 8th, 7 PM – Katina Pine and Panel – "The Great Lakes Connection"
Tuesday, September 12th, 7 PM – Carolyn Cooper – "Prohibition in Mason"
Sunday, September 17th, 1 PM – "Antiques Appraisal Fair" – sponsored by Maple Street Mall
Saturday, October 7th, MAHS Home Tour — our long-running fundraising tour
Thursday, October 12th, 7 PM – Sandy Perry – "The Automobile Era in Mason"
Wednesday, November 15th, 7 PM – ARRA – "Rosie the Riveter" - sponsored by a Friend of MAHS in memory of Mary Hagan
Check for more events throughout the year at the EVENTS tab on the
www.masonmuseum.org
website.
Make sure to like us on Facebook!!
A Virtual Experience with our "Mason by the Sycamore" Video:
or copy and paste into browser, via Doug Klein / youtube
Mason Area Historical Society Newsletter
Click the Newsletter tab on the left menu bar
for access to all our recent newsletters.
A new one is posted every three months!
Visit both of our museums: Mason Area Historical Museum at
200 E. Oak Street -- open Saturdays from 1 to 3 PM -- and the Pink School at 707 W. Ash Street -- open the first Saturdays of each month from 1 to 3 PM -- March through October. Both museums are available to tour by appointment -- e-mail masonmuseum1865@gmail.com to make arrangements.
Mason Area Historical Museum
The Pink School
Our First Museum
​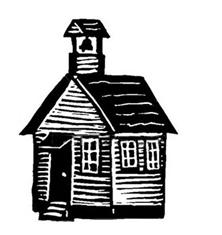 Mason, MI - Established in 1836
Mason became the county seat of
Ingham County
in 1840.
Michigan is the only state in the country where the state capital
is not also the county seat.
Mason, MI - Incorporated as a Village in 1865
Incorporated as a City in 1875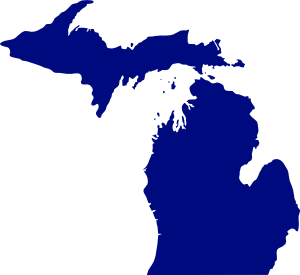 Latitude and longitude coordinates are:
42.579205, -84.443581

Things To Do In Mason & Events
Looking for local Mason MI History?
Looking for other historical societies? Cemeteries? Genenalogy resources?
Make sure to check out our LINKS section!!
Neelly & Neely - Mason, MI - Ingham County, MI
MAHS publications are great for
personal reading or great gift ideas!!
All proceeds benefit operations for the
Mason Area Historical Museum & Pink School
Feel free to browse our additional books for your entertainment
or gift ideas in our "Publications" tab!
All publications are available at the Mason Historical Museum
Limited publications may be available at our local Mason vendors:
"BLUE STARS IN EVERY WINDOW"
Carolyn Cooper & Shirley Renwick
This was a common sight in so many communities across the USA during WWII.
It was certainly true in Mason.
You will have the opportunity to own a great piece of history in this volume,
full of stories from 300+ veterans and others involved in the war effort.
Members of the Society's Publications Committee have gathered information on Mason during World War II — transcribing veteran interviews, collecting stories and pictures from families, and putting them into this book.
Books are $30.00 each
"Margaret the Mouse and the Pink Schoolhouse"
Story created & written by Jean Bement illustrations by Chris Campbell
Check Out Some Fun Links!!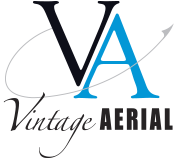 Recognize any of these photos posted on the Vintage Aerial website?
Site Copyright © 2008-2018 Vintage Aerial, Ltd. 2340 Detroit Ave., Maumee, OH 43537 | Phone Support
Mason Area Chamber of Commerce
Upcoming Events Calendar Link:
Mason, Michigan, is the seat of Ingham County government.
The clock tower of the historic Ingham County Courthouse is a beacon in the heart of the community and the Courthouse is the centerpiece of our historic downtown area.
The Mason area is a community of about 16,000 people (8,200 in the City of Mason) and is only minutes south of Lansing, the state capital.
The small town lifestyle and agricultural setting of the Mason area attracts residents and employers who enjoy a buffer from nearby suburban areas.
Quiet and attractive neighborhoods, our Cobblestone Village antiques district, rural charm, affordable homes, a high-quality school system, and convenient, quick access to the Lansing metropolitan area and Michigan State University are just some of the reasons people enjoy living in the Mason area.
Come home to Mason, Michigan -- Hometown U.S.A.
--------------------------------------------------------------------------------------------------------------------------------------------------
MAHS publications are great for personal reading or great gift ideas!!
All proceeds benefit operations for the Mason Area Historical Museum & Pink School
CADL *
FRIENDS OF THE LIBRARY
Mason Branch Library

145 W Ash St
Mason, Michigan 48854 (517) 676-9088
Come and check out the Book Worm Heaven!!!
Book Worm Heaven is a great used book store located upstairs at CADL Mason.
Come in to peruse thousands of books donated by members of the community.
Questions or requests outside of open hours may be directed to masonmuseum1865@gmail.com by e-mail.
Doug Klein may be reached at (517) 775-8601.